Vietnam business visa, also known as commercial visa allows foreigners to enter Vietnam for purposes such as work, contract signing, attending conferences, and other work-related activities. Vietnam commercial visa has a maximum validity of 3 months and can be extended multiple times.
Foreigners coming to Vietnam for work-related matters need to apply for a business visa. Depending on their purpose and needs, they can later apply for a labor visa, investment visa, or temporary residence card to stay long-term in Vietnam.
How many types of Vietnam Commercial Visa are there? 
In terms of the target group, Vietnam business visa includes 2 types:
DN1 Visa: Granted to foreigners working with companies or organizations that have legal entity status according to Vietnamese laws.
DN2 Visa: Granted to foreigners entering Vietnam to offer services, establish commercial presence, or engage in other activities as stipulated in international agreements of which Vietnam is a member.
In terms of validity and entry frequency, business visas are divided into 4 types as follows:
1-month single-entry visa
1-month multiple-entry visa
3-month single-entry visa
3-month multiple-entry visa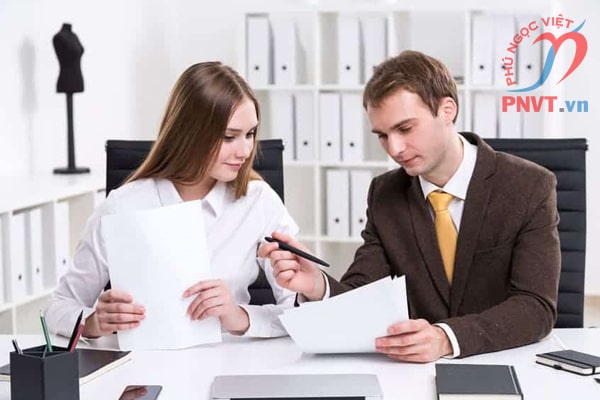 Are you eligible for exemptions for Vietnam Business Visa? 
According to Article 1 of Resolution 32/NQ-CP dated March 15, 2022, Vietnam grants visa exemption to citizens of the following countries upon entry to Vietnam with a temporary stay period of 15 days from the date of entry, regardless of passport type or purpose of entry, as long as they meet the necessary conditions as prescribed by Vietnamese laws:
Federal Republic of Germany;
French Republic;
Italian Republic;
Kingdom of Spain;
United Kingdom of Great Britain and Northern Ireland;
Russian Federation;
Japan;
Republic of Korea;
Kingdom of Denmark;
Kingdom of Sweden;
Kingdom of Norway;
Republic of Finland;
Republic of Belarus.
What are Vietnam Business Visa Requirements? 
Based on Article 10 of the Law on Entry, Exit, Transit, and Residence of Foreigners in Vietnam, numbered 47/2014/QH13, the requirements to apply for a Vietnam Commerical Visa are as follows:
Possess a passport or travel document that is still valid;
Have an inviting organization, institution, or individual in Vietnam acting as a sponsor or guarantor, except in cases specified in Clause 3 of Article 17 of this Law;
Not fall under the prohibited entry cases as stipulated in Article 21 of the Law on Entry and Exit;
Provide all necessary documents to demonstrate the purpose of entry as required by regulations.
How to apply for a business visa for foreigners? 
Currently, there are 3 methods to apply for a Vietnam Business visa:
Applying for a business visa at the Embassy/Consulate General of Vietnam in the foreign country. The validity of DN visa is 3 months for single/multiple entries. The visa can be extended in Vietnam upon expiration.
Applying for a business visa upon arrival at one of the 8 international airports in Vietnam. The validity of DN visa is 3 months for single/multiple entries. The visa can be extended in Vietnam upon expiration.
Applying for an electronic business visa (e-visa). The application and result process are conducted online through the national immigration portal. Entry is allowed at one of the designated 33 international border gates. The validity of the e-visa is 30 days for a single entry. It cannot be extended in Vietnam upon expiration.
If a foreigner wishes to continue staying in Vietnam, they will need to exit Vietnam and re-enter with a new visa. In this case, it is not possible to convert to a temporary residence card. Therefore, applying for a business e-visa is not an encouraged option.
For long-term work in Vietnam, foreigners are advised to apply for a work permit and temporary residence card instead of a short-term business visa. 

What documents are required for Vietnam DN Visa application? 
Before a business visa is affixed to the passport, the sponsoring company needs to guarantee and complete the entry permit procedures for the foreigner. The required documents include:
Passport of the foreigner with a minimum validity of 6 months (scanned copy);
NA2 form;
Business registration certificate of the sponsoring company (certified copy);
NA16 form;
NA19 form
Introduction letter or power of attorney from the sponsoring company (if applicable);
Once the approval letter for entry with a business visa is obtained, the foreigner can print the letter and have the visa affixed at the Embassy/Consulate General of Vietnam in the foreign country or at the designated border checkpoint.
Can I extend a Vietnam business visa ? 
Foreigners who have been granted a Vietnam Business visa that is near its expiration but wish to continue staying in Vietnam must proceed with the visa extension according to regulations. The documents required for extending a business visa for foreigners include:
Valid passport (original)
Current visa
Application for visa issuance and extension (form NA5)
Business registration certificate
Sponsorship letter from the licensed company or organization
Introduction letter for the Vietnamese individual handling the procedures (if applicable)
Where to go for Reliable and Professional Vietnam Business visa Service? 
If you need to live and work in Ho Chi Minh City, PNV is a trustworthy choice for you. When you come to us, you will receive
Consultation and comprehensive support in handling the entire visa process from A to Z;
Assistance in obtaining quick results within 5-7 working days, with the option of receiving the results at your doorstep upon request.
With these reasons, to save time and costs, please contact the PNV Hotline immediately.