For thirteen years PNVT has been the client's choice for helping secure work permit in Vietnam. PNVT helps with the filing from step A to Z. we have specialists to solve any problem that might arise from your case. Currently, we can help file for work permit as soon as 20 days – if required documents are met – or 45 to 60 days if there is a problem with documents. Please contact PNVT to have the right treatment for your problem with less cost in a fast and efficient way.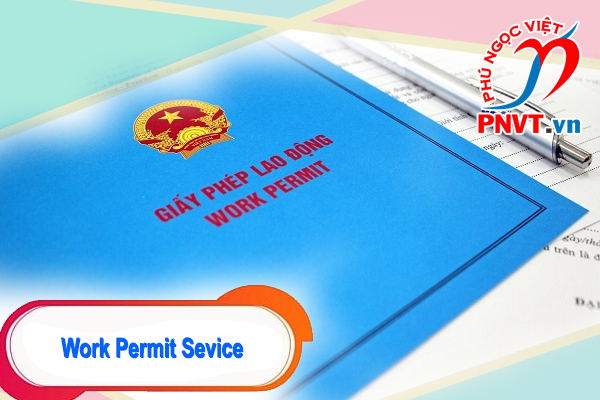 Work Permit Services from PNVT
PNVT service dealing with work permits in 32 provinces south of Da Nang city. We help with needs as follows:
new work permit
renew work permit
extend work permit
work permit exemption certificate or certification that exempts the foreigner is exclusive of requirement for work permit.
There are sub-categories that exist within the above-mentioned categories
New work permit for technical worker; teacher, manager …
Replacement of lost, mutilated, changed of residency work permit …
Work permit per internal assignment or per contract …
Application for Vietnam work permit
Passport
Two 4×6 photos in white background
Form 7 regarding application for work permit according to Circular 40/2016/TT-BLĐTBXH
Document that allows hiring foreigner is issued by the Labor Department or by city's people's committee
Personal profile issued by Vietnam or by foreign country
Work experience papers
Certification of expertise or degree certificate
Health certification from hospital such as Cho Ray, Van Hanh, 115, Columbia …
Extension for work permit with the same company
Passport
Two 4×6 photos in white background
Health certificate issued by hospitals such as Van Hanh, Cho Ray, 115 or Columbia
Current work permit
Reissue of expired work permit with the same company
Passport
Two 4×6 photos
Health certificate issued by hospitals such as Van Hanh, 115, Columbia, Cho Ray …
Expired work permit
Personal profile document issued by foreign country
Application for non-work permit requirement
Approval for employment of foreign workers issued by the Labor Department or City's People's Committee
Document certify that the foreigner is not in the category of work permit requirement by Form 5 Circular 18/2018/ TT-BLĐTBXH
Certified copy of passport
Other supplemental documents such as investment certificate, expert certificate, work experience certificate, appointment letter, college degree, experienced manager certificate, business operating certificate etc.
Pnvt's positive services
With 13 years of experience in service, PNVT promises
Free of advice in filing for work permit
All the steps from a to z, solving problems fast and efficiently
We can tell whether the application is applicable or not by just examining the documents
High degree of attaining the work permit
Save the time by prescribing correct move to help attaining the work permit
Limit the fee and other expenses
Securing legal work permit
Timely reception of work permit
Along with work permit we also help advise with other cases as driver licence, immigration, visa extension etc.
Aside from our main office in HCM City we also can help you to get the work permit in other 32 provinces south of Danang City:
With years of experience, PNVT can help you and win your trust.